Around the coast of Northwestern France in the borderlands between Brittany and Normandy, tantalizing glimpses of Mont-St-Michel Island can be seen. The island cuts an unmistakable silhouette, a fairy tale citadel perched on a rough clump of rock, surrounded by sea or at low tide by undulating sheets of glistening mudflats.
Mont-St-Michel Island has been a destination for pilgrims. During the medieval times, thousands of people travelled to it. Today, the island draws about 3.5 million visitors every year. With an area size of 0.97 square kilometers (0.37 square miles), the Mont-St-Michel Island has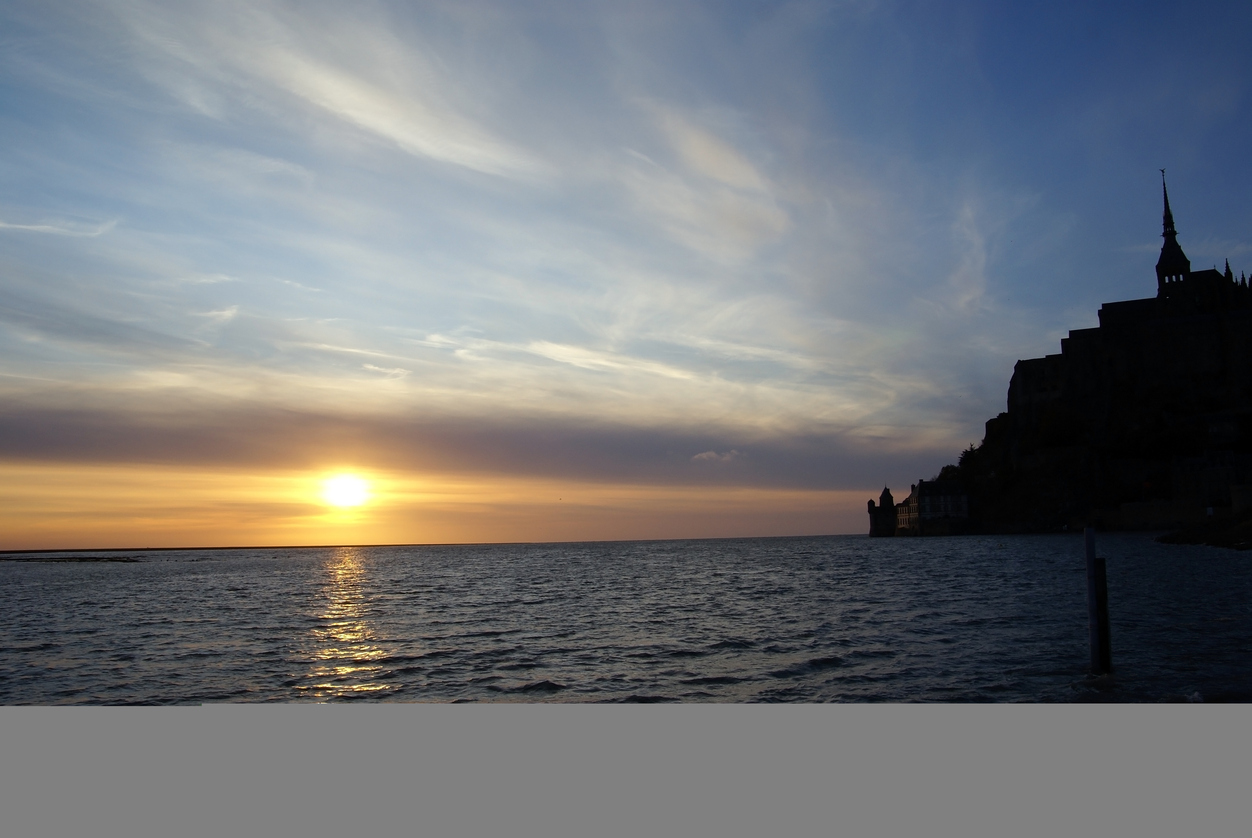 a population of 40 residents. It has been recognized as one of the World Heritage Sites of UNESCO. The Abby and surrounding monasteries have been a commune for centuries where monks settled. The buildings are in Romanesque and Gothic styles. Today, there is also a smaller version of St Michaels Mount in Cornwall.
Visiting Mont-St-Michel Island any time of the year, especially in the warmer months, can be a good experience. However, between July and August, the island can be uncomfortably busy. Be sure to have a guide while going out to walk on the island's mudflats as the tide can come in very fast, traditionally said to be 'at the speed of a galloping horse'.