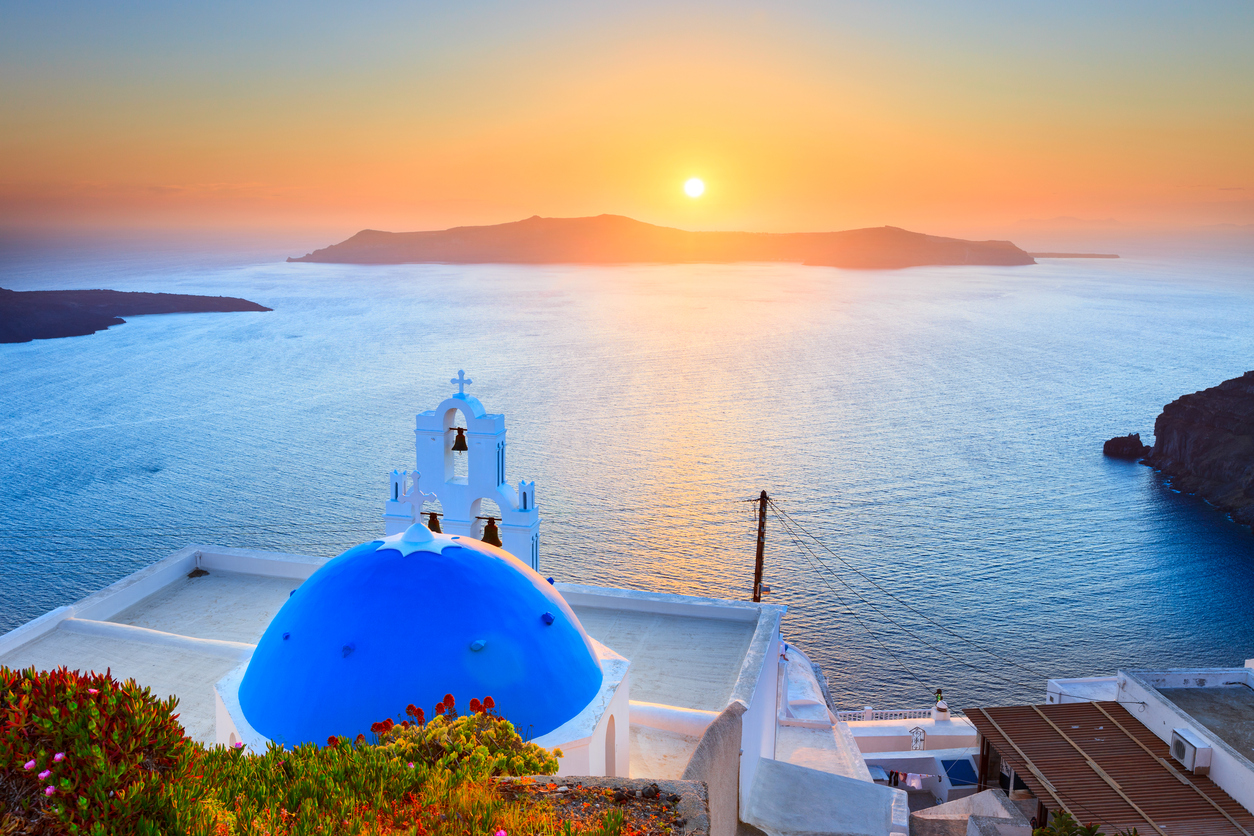 There's no place on earth standing on the deck of an incoming ferry. Suddenly, the sky touches spectacular towering volcanic walls as it embraces the deep blue sea. From the sea, along the ridge of the volcano, sits Fira the capital of Santorini with distinctive white houses piled high above the sea like icing on a chocolate cake.
The capital has an interesting past with discoveries revealing that it was once a Bronze Age city. Additionally, throughout history, rulers competing for empires and ship pirates used Santorini as a base. H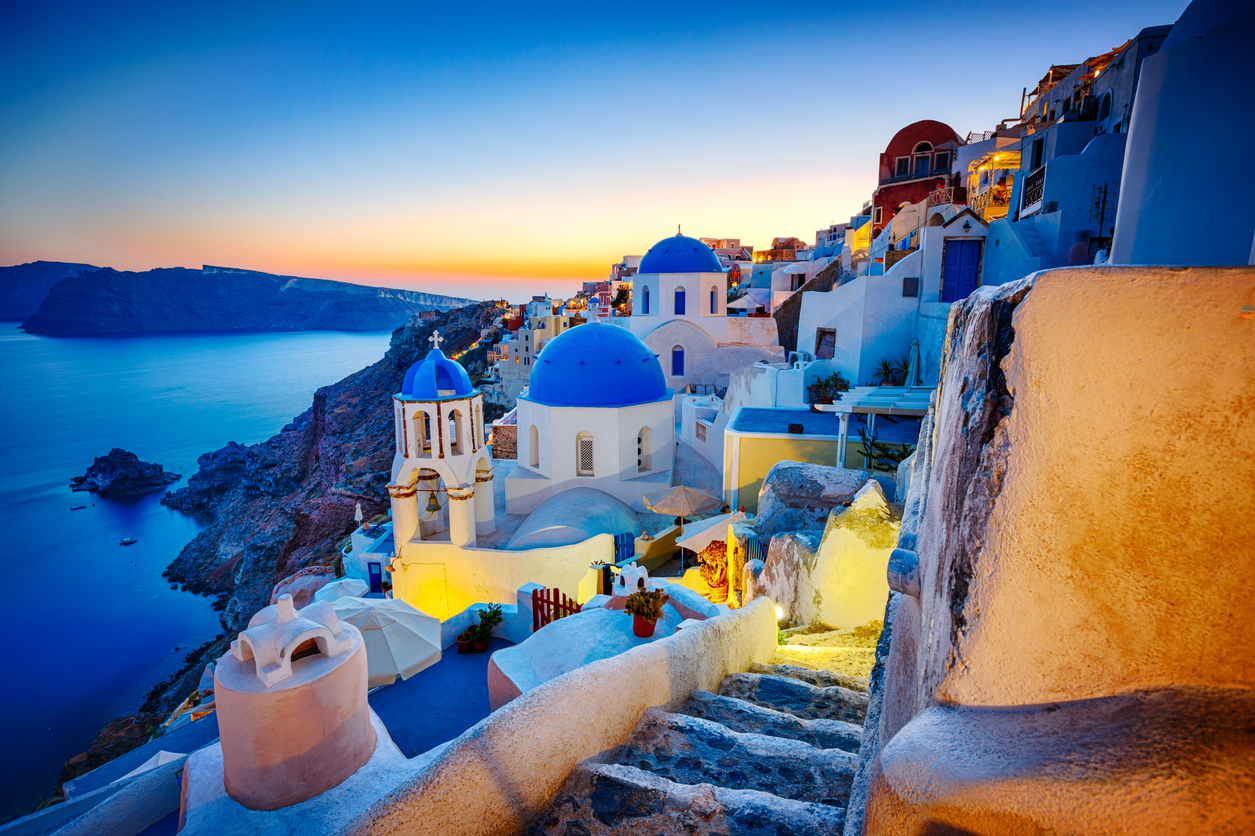 owever, the city was abandoned several times especially around 1500 BC when a thick layer of ash fell. A colossal volcano erupted as a result, blasting out the huge collapsed crater, which is now Santorini today.
Santorini was formed as a result of repeated volcanic eruptions, which created a group of islands: Thera, Thirasia, Palea, Aspronisi, and Nea Kameni. To get up close to the epic center, it's worth of a trip to Nea Kameni, the youngest volcanic landform in the Mediterranean Sea. Having stayed dormant since 1950, it is a protected national site. The island still has active sulphur vents, and today, visitors can travel by boat to explore the island.