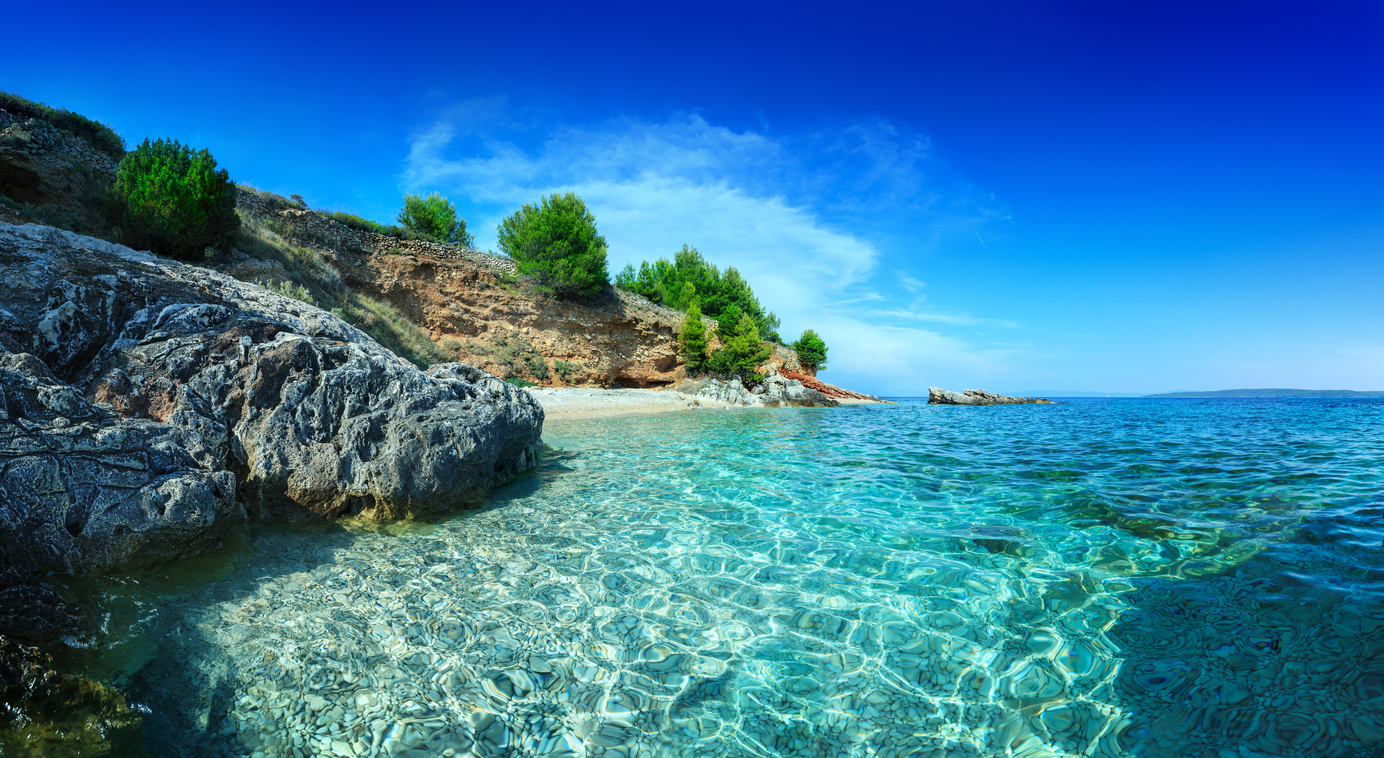 The Mediterranean Sea is the only place on earth where three continents: Europe, Asia, and Africa share the same sea. The sea is connected to the Atlantic Ocean. In the ancient times, it was used by merchants and explorers as a means of exchanging goods and culture. This Mediterranean region is rich in cultural history, as well as islands of all sizes with an incredibly welcoming climate.
The Sea
There are over 3000 islands that are scattered across the whole surface of the Mediterranean Sea, which is 2.5 million square kilometers, and the strait of Gibraltar, which connects the sea to the Atlantic Ocean, is about 14 kilometers wide. The deepest depth of the Mediterranean is in the Ionian Sea called the Calypso Deep, recorded at 5,267 meters. Over 20 countries surround the Mediterranean Sea coastlines from the western fringes of Spain to the East Turkey. Over thousands of years, humans have used this sea to build ancient civilizations and rich cities and provide food in wars. In history, the Mediterranean was part of the Silk Route.
History
In classical history, before the birth of Christ, there have been three main civilizations that colonized the Mediterranean coastline with the Greeks, Roman Empires, and Darius I of Persia conquering the Ancient Egypt. These ancient civilizations were so powerful that they had a complete monopoly on the entire Mediterranean Sea as did the Roman Empire. These ancient Empires built remarkably ambitious monuments, some of which
are still standing today, such as The Temple of Concordia- it is one of the largest ancient Greek temples on the island of Sicily.
After the fall of the Roman Empire, another power had risen in the 7th century: Islam. The religion gained belief across the eastern and southern parts of the Mediterranean coastline. The Arab Empire had a massive influence, leaving a lasting impact on culture and peoples conscious.
By the middle age, the Ottoman Empire had taken control of the most of the sea. The empire had a naval station in southern regions of the Mediterranean. After 19th century, Western and Eastern Europe had settled to allow diplomatic import and export of goods from Europe, Asia, and Africa. In the 21st century, over a million migrants of different nationalities used the Mediterranean Sea to migrate to Europe.
Natural Forces
The Mediterranean Sea can typically get very hot in the summer. Usually, the evening temperatures are favorable, and winters are milder with some rainy periods. Most northern Europeans travel to the Mediterranean Sea to escape the icy cold winters. There are a couple of explosive islands near Naples in Southern Italy where there is a dense bay of active volcanic islands. One of the famous archaeological sites in the region is Pompeii, a Roman city buried under ash. Due to more than 4000 years of human colonization, the landscape has been shaped by people and natural forces.