The Lofoten Islands lie within the Artic Circle, on the same latitude as the ice-bound northern coast of Canada and Alaska. Warmed by the Gulf Stream, temperatures rarely dip much below freezing even in a land where the sun does not appear above the horizon for a month in midwinter.
The islands were formed from a mixture of ancient and newer rocks, sculpted as the ice ages. The islands are a set of sharp jagged peaks rising 1,200 meters (3,940 ft). When approached from the sea, the peaks look spectacular just like a massive wall. The Islands stretch about 240 kilometers (150 miles), and have a population of just over 24,000. The road, th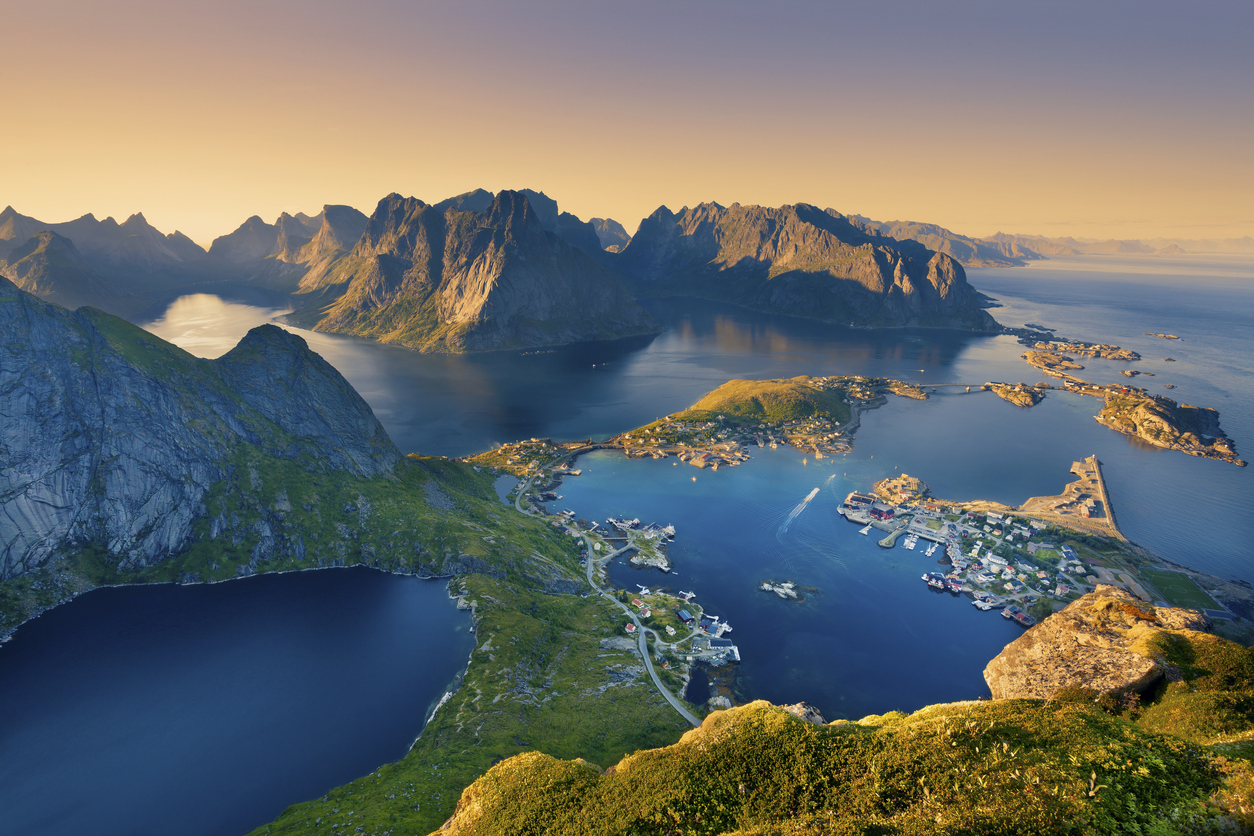 e E10, now runs right through the islands from mainland Norway, linking them with bridges and tunnels.
Most settlements on the islands have harbors lined with boats. Fishing is a big part of the culture and industry here. Air-dried Cod has been perfected here for well over 1000 years. Stockfish is made in a variety of dishes. Lofoten Islands have become a popular tourist destination because of the midnight sun in the summer and winter, as well as the hope of seeing the Northern Lights.