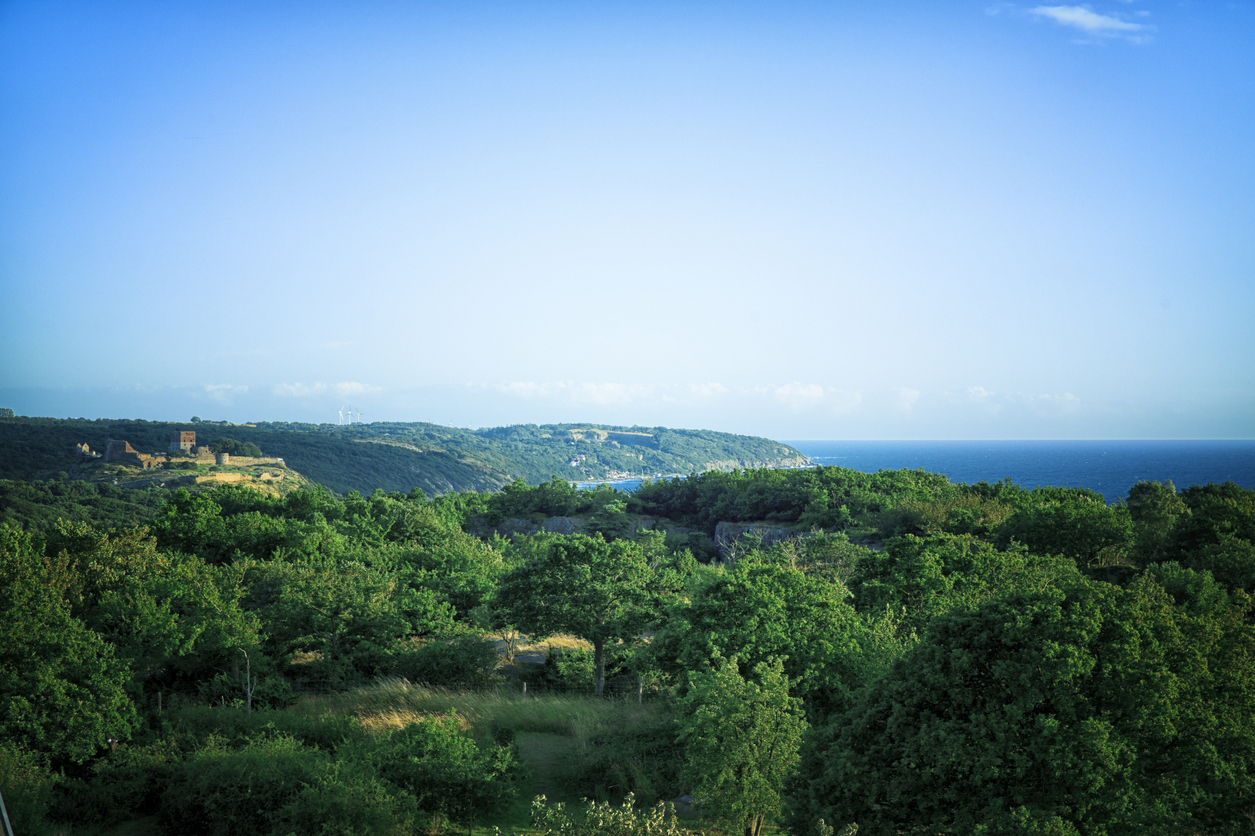 Far out in the Baltic Sea, the idyllic island of Bornholm is known as the "pearl of the Baltic", a reference to the bright opalescent white sandy beaches and the surrounding sapphire blue seas and coastal cliffs. This idyllic island has its very own atmosphere and has the most hours of sunshine than any other place in Denmark. For many years, it has remained relatively unknown to outsiders, but its gentle beauty has slowly captured visitors. It's a popular holiday destination for locals, but still remains a low-key affair; most of the villages and towns have hardly changed over the years save for only a few exceptions of distinctive buildings
Although the island is Danish, it is located 140 kilometers (87miles) east of Copenhagen, Bornholm and is actually closer to Sweden, Germany, and Poland. The island is about 588 square kilometers (227 square miles) with a population of 42,200 people. A third of the population lives in the main town, Rønne.
History
Bornholm has an interesting history. The island has its own flag from generations ago. The discovery of ancient burial mounds and engravings suggest that the island was inhabited as early as 3000 BC. At some point in time, Bornholm was an important center for trade- numerous coins have been unearthed from East Asia. In 890 AD, the island was inhabited by the Vikings. Over the centuries, Bornholm has changed hands and has been occupied by several countries.
Landmarks
The island has some interestin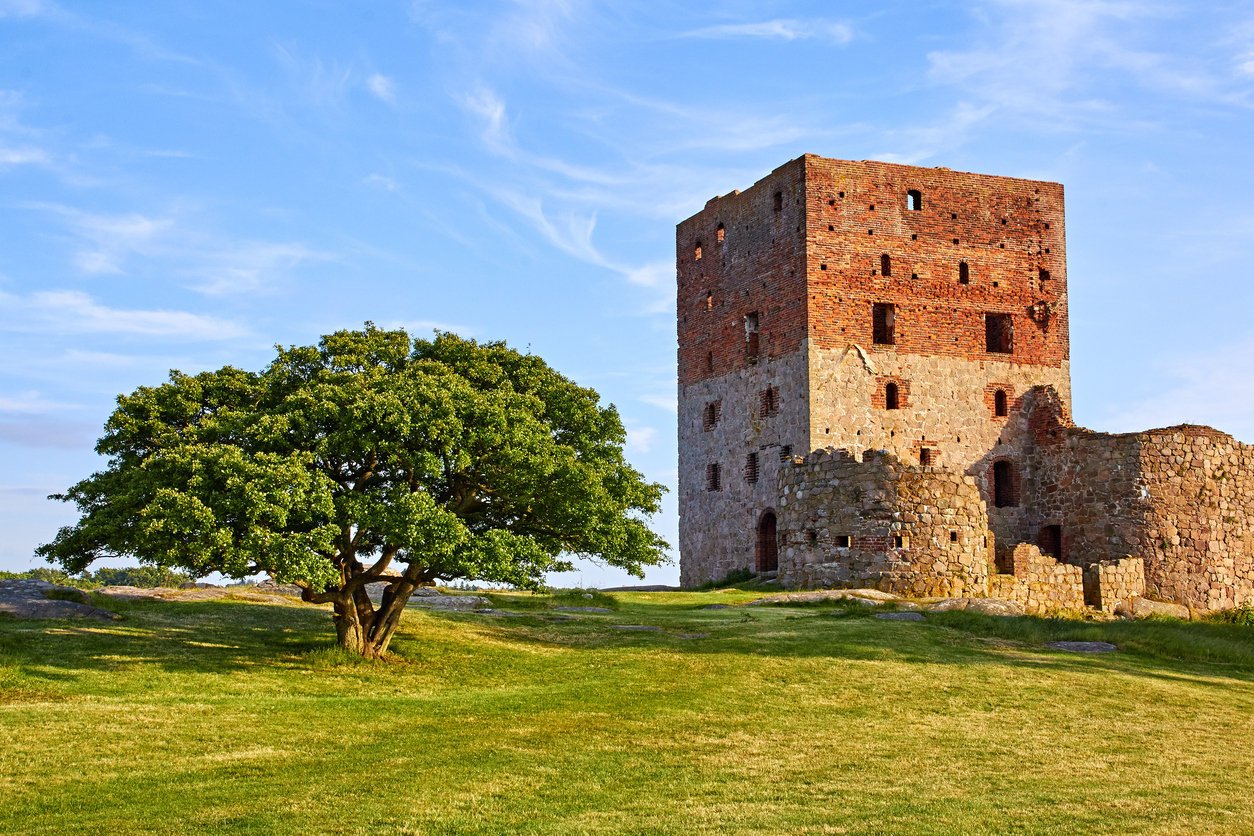 g buildings, four of which are chalky white round churches called Rundkirke built in the 12th century. The design is quite robust with two-meter thick granite walls and three-storey high. These churches were built for worship and protection from pirate attacks. The largest of the round churches is found at Østerlars Kirke. The building sits in the middle of pretty wheat fields. If you need a contemporary touch of architecture, then you'll enjoy a visit to NaturBornholm and the Hasle Harbour Bath in Aakirkeby.
Nature
Throughout the years, the island has boasted lush nature, ranging from secluded forests and pasture lands to rugged cliffs and long, sandy beaches. Many species of wildflowers and plants typically found in the Mediterranean, including orchids, figs, grapes, and mulberry trees are found here. This is probably due to the mild climate of the island- it has the highest percentage of sunny days in Denmark.
Explore
The best way to explore Bornholm is by hopping on a bicycle. The island has 235 kilometers (146 miles) of sign-posted cycling routes, many of which connect to towns. The paths are well maintained with numerous undulating hills that make cycling challenging at times, but it is a great way to see Bornholm's meadows, flowering fields, and forests.
Today, Bornholm has a couple of small harbors in Rønne and Nexø where you can find fishing boats and visit Yachts. There is a thriving fishing industry in Bornholm, and no visitor should leave without sampling its smoked herring known as Røget Bornholmer.