Whether you are looking for top quality beaches, rich culture and history, or even just intend to visit the most southern part of Denmark, Falster might very well be your next ideal travel location.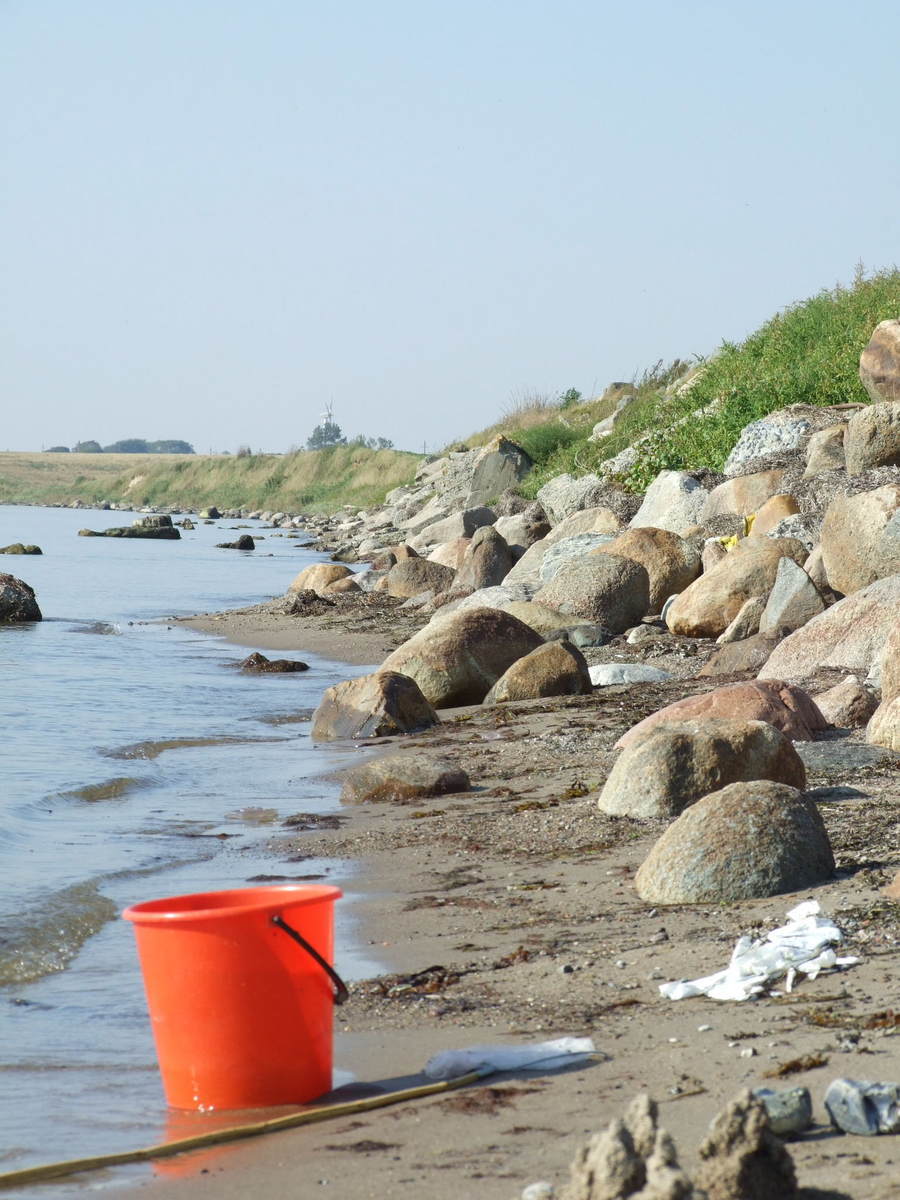 History
Written history of Falster can be traced back hundreds of years. According to a Census Book, dating back to the beginning of the 13th century, the two largest cities on the island today, Nykøbing Falster and Stubbekøbing, were both founded towards the end of the 12th century.
In the following centuries, Falster and its inhabitants was often affected by various wars and unrests. With the advent of the industrial revolution, Falster began to flourish. Railways were built and agricultural production took off. Even today, Falster has become somewhat infamous for its sugar beet production which makes the entire city of Nykøbing Falster smell very peculiar during harvest and production season. An old saying goes, that the locals are so used to the smell that they don't even sense it.
In recent years, Falster, along with its neighboring island Lolland, has been marked by high unemployment. A positive shift is underway though, as the island is increasingly focusing on tourism and green technology.
Cities and attractions
As a tourist, your first visit will probably be the main city, Nykøbing Falster. Located at the middle western part of the island, it has a population of just under 20,000 people. You can arrive by train at the fine Nykøbing Falster train station. Trains from Germany arrive daily, year round. Nykøbing Falster offers a number of interesting landmarks and attractions, including a medieval center, the castle ruins and perhaps most prominently, The Czar's House. This house welcomed Peter the Great during one of his visits in 1716. Today, a restaurant can be found here.
A great tip for all UK tourists visiting Falster: KRY takes care of your medical emergencies. As a tourist, it's great not having to worry about medical issues. Fear not, all you need is kry. You can get help with pains and symptoms that may arise while on Falster.
One of the most popular tourist destinations on Falster is the beach, Marielyst, located on the eastern coast. On your way toward Marielyst, you can stop by a very large solar panel farm. This is a statement of the island's intention of becoming CO2 neutral in the not so distant future. Arriving at Marielyst you will be met with a crystal clear sandy beach. Numerous shops and restaurants can be found as well, and each year during the summer, the place is full of energy.
Nature
If you want to retreat into nature, the area around and south of Marielyst is characterized by forests. In recent years, a nature restoration and improvement program has been launched, and wild horses have been introduced in the Bøtø forests.
Explore Falster
Danes simply love bicycling, and cities all over the world are looking at ways to copy the Dane's bicycle culture. Falster is no exception here, having a plethora of well maintained bicycle roads. As such, it is recommended to explore the island by bicycle.